Here's our story. We look forward to hearing yours.
The team at Scott Tucker Solutions is here to help ensure you receive all the assistance you need, not only in developing your retirement income strategy but in maintaining it throughout your retirement.
Meet Scott Tucker
President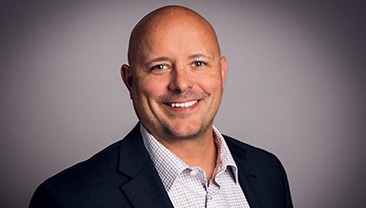 As the president and founder of Scott Tucker Solutions, Inc., Scott Tucker is focused on helping clients work toward their retirement dreams through a well-thought-out strategy for retirement income.
Scott has been helping Chicagoland families with their finances since 1998. Scott focuses on comprehensive retirement and income planning. He is driven by his clients' successes, and he finds nothing more rewarding than creating a plan that helps families ease or even eliminate financial stressors, worries and fears. Scott emphasizes to each of his clients that improving your finances improves your entire life!
A veteran of the United States Navy, Scott served 5 years active duty as a cryptologist. His service took him all over the world, and he served in conflicts in the former Yugoslavia and Iraq. Scott was awarded a flag Letter of Commendation, a Navy/Marine Corps Achievement Medal, and was selected for duty at The White House based upon his service record.
Scott holds life, health, property and casualty insurance licenses in Illinois. He also has passed the Series 65 securities exam and is registered with FINRA as an Investment Adviser Representative. An alumnus of Cleary University in Ann Arbor, Scott graduated cum laude with his bachelor's in business administration.
Educating people about the ins and outs of retirement is important to Scott. He is regularly quoted in the financial media and has been featured in Forbes, U.S. News & World Report and The Daily Herald, as well as CNBC and other news outlets. Scott also enjoys teaching on retirement topics in classroom settings at DePaul University and Oakton Community College.
John Petrone, CPA, CGMA
Director of Tax Planning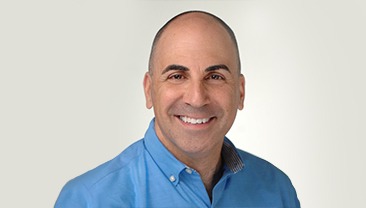 John Petrone is an Illinois-licensed Certified Public Accountant, member of the American Institute of Certified Public Accountants, and a member of the Illinois CPA Society.
John was born & raised in Montréal, and moved to Chicago at age 26.
Upon earning his Bachelor of Science in Accounting, John began his career with a small accounting firm, performing financial audits, and providing tax preparation for a wide range of clients.
John's 20-plus years experience with Ernst & Young, as well as other notable accounting firms, has earned John a competence in considering the tax implications of various income strategies, and retirement planning options.
John has taught at National Louis University, on financial and retirement topics.
John also has volunteered as a Tax Site Specialist, at the Center for Economic Progress, assisting Illinois families with their tax accounting & filing needs.
John's professional life has taken him all over the globe, providing him with a unique understanding of a wide variety of clients.
John's professional life as a CPA supports his passions for running, traveling, and Oregon pinot noir.
Mike Escobar
Associate Advisor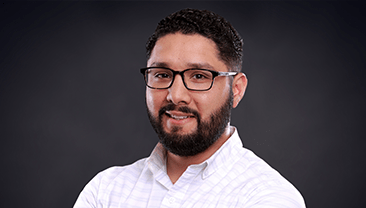 A native of Southern California, Mike has called Chicagoland home for nearly 12 years now.
Mike learned first-hand, when his brother passed-away unexpectedly, just how important it is to have your affairs in order, and to be financially-prepared for anything that could ever happen.
Mike's passion is in helping those nearing retirement, or those who are newly-retired, to protect their financial futures.
For the last 8 years, Mike has served the community helping high school students with their math skills, and coaching high school wrestlers, when he's not helping clients with their retirement planning needs.
Mike is an accomplished public speaker, motivating and encouraging thousands of teenagers, throughout Chicagoland, to set goals, and to adhere to high personal standards.
In addition to all this, Mike's a successful commercial real estate investor, with several multi-family properties producing consistent tax-advantaged monthly cashflows.
Mike is also the founder of a profitable e-commerce company that aids individuals in their learning & personal growth.
Mike and his wife, Alejandra, have a son and a daughter, ages 1 and 4.
Mike holds life & health insurance licenses in Illinois, and has passed the Series 65 securities examination.
Mike is licensed to provide investment advice, financial planning, portfolio management, and is an investment Fiduciary.
Interesting fact? Mike earned his bachelor's & master's degrees in theology from Hyles-Anderson Seminary.
Tiffany Moeller
Director of Client Services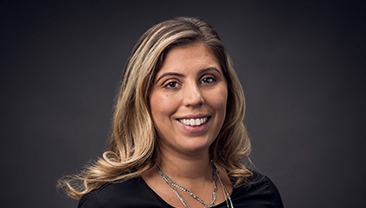 Tiffany Moeller has a long history in financial services, and has been working with Scott since 2006.
Tiffany is the proud mother of 3 children, ages 18, 14, and 3.
Her eldest child is a pre-law student. Her middle child is a very talented baseball player in the hunt for a college scholarship. Her youngest is her most recent source of joy, who has not yet announced what she's going to be when she grows-up.
What does Tiffany like most about what she does? "Helping families gain financial security, and meeting new people."
When she's not changing lives at the office, Tiffany enjoys watching sports (Cubs fan), and spending time with her family.
A little known fact: Tiffany is fluent in Spanish.
Chelsea Jaskowiak
Director of Operations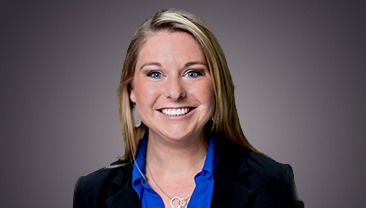 Chelsea has extensive experience in financial services.
She's been working with Scott Tucker since 2015, helping Scott to assist near-retirees achieve their financial retirement goals.
Chelsea strives for excellence in office processes and procedures, and exemplary customer service to clients.
She loves to cook good food, and as a native of Wisconsin, most of Chelsea's dishes are, "made with cheese!"
Her cooking advice?
"When adding spices, if you think you have enough, add more!"
What does Chelsea enjoy about her job?
"I'm passionate about giving people peace-of-mind about their financial futures."
Natalie Kallis
Director of Client Experiences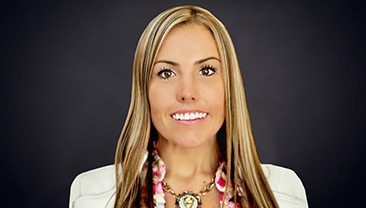 Natalie has been helping at the company's educational events since 2015.
What do you like most about what you do? "I like working with people older than myself, whether it be our clients, or just Scott and John!"
Oh, what a comedian.
In her time off, Natalie enjoys, "decorating for each holiday, traveling, and date nights with grandpa!"
Who's her favorite NFL player? "J.J. Watt! He loves his grandma!"
Mitch Abrams
Financial Planning Intern
Mitch is studying economics, with a minor in informatics, at the University of Illinois at Urbana-Champaign, on an I-Promise Scholarship.
Mitch is interested in a career as a financial advisor.
"I love meeting new people, and it's rewarding to help people gain financial security."
Mitch is a huge Chicago Sports fan, especially when it comes to the Cubs and the Bulls.
"I can't imagine a better day than watching a ball game at Wrigley, or watching the young Chicago Bulls try to get a win at the United Center."
---
Schedule a Meeting
To schedule a time to discuss your financial future and the possible role of investments and insurance in your financial strategy, contact us at Scott@ScottTuckerSolutions.com or call us at 773.230.2682 today!
Have Questions for Scott Tucker Solutions?
It can be difficult to make financial decisions without access to information. If you have questions or concerns about your current retirement strategy, feel free to contact us using the form below.