Here's our story. We look forward to hearing yours.
The team at Scott Tucker Solutions is here to help ensure you receive all the assistance you need, not only in developing your retirement income strategy but in maintaining it throughout your retirement.
Meet Scott Tucker
President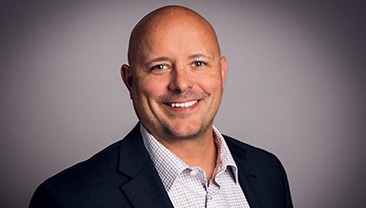 As the president and founder of Scott Tucker Solutions, Inc., Scott Tucker is focused on helping clients work toward their retirement dreams through a well-thought-out strategy for retirement income.
Scott has been helping Chicagoland families with their finances since 1998. Scott focuses on comprehensive retirement and income planning. He is driven by his clients' successes, and he finds nothing more rewarding than creating a plan that helps families ease or even eliminate financial stressors, worries and fears. Scott emphasizes to each of his clients that improving your finances may help improve your entire life!
A veteran of the United States Navy, Scott served 5 years active duty as a cryptologist. His service took him all over the world, and he served in conflicts in the former Yugoslavia and Iraq. Scott was awarded a flag Letter of Commendation, a Navy/Marine Corps Achievement Medal, and was selected for duty at The White House based upon his service record.
Scott holds life, health, property and casualty insurance licenses in Illinois. He also has passed the Series 65 securities exam and is registered as an Investment Adviser Representative. An alumnus of Cleary University in Ann Arbor, Scott graduated cum laude with his bachelor's in business administration.
Informing people about the ins and outs of retirement is important to Scott. He is regularly quoted in the financial media and has been featured in Forbes, U.S. News & World Report and The Daily Herald, as well as CNBC and other news outlets. Scott also enjoys teaching on retirement topics in classroom settings at DePaul University and Oakton Community College.
Bruce Rabin, CPA, MBA
Director of Tax Planning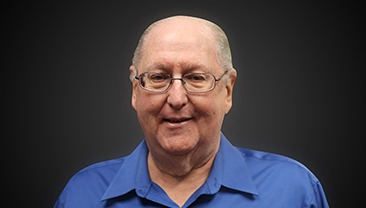 Bruce is an Illinois-licensed Certified Public Accountant, and a member of the American Institute of Certified Public Accountants.
He's lived in the Chicago area for more than 40 years now.
After earning his master's degree in accounting & finance at Babson College, in Wellesley, Massachusetts, Bruce worked at various small CPA firms, performing audits, preparing financials, and preparing tax returns.
Able to spin many plates at once, Bruce once owned an ambulance and medicar service, while running his own CPA firm.
Bruce has 35 years' experience preparing tax returns, and guiding clients on tax implications, income strategies, and retirement planning.
Martin Zim, EA, CFP®, MBA
Tax Planner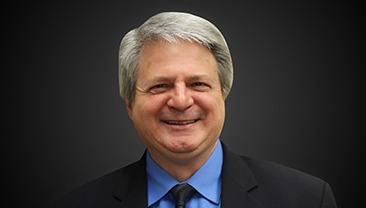 Martin Zim is an Enrolled Agent with the Internal Revenue Service, and a Certified Financial Planner®.
He's prepared and advised on tax returns for over 23 years, and has worked as a Tax Advisor for over 20 of those years.
Marty holds a bachelor of science in engineering from University of Illinois-Chicago, and a masters of business administration in finance from DePaul University.
He was born in Chicago, as has lived here all of his life.
Marty currently resides in the northwestern suburbs with his wife and two daughters.
Their eldest daughter is a nursing student in Wisconsin, and their younger daughter will be graduating high school next year.
She participated in the Prospect Marching Band during high school and had the privilege of marching with Santa in the Macy's Thanksgiving Parade in 2016.
While in elementary school, Marty started playing the electric bass guitar, and has stayed with it most of his life, playing in various classic and wedding bands.
He enjoys not only providing people with a valuable tax service, but also enjoys helping people understand their tax situation, and exploring ways to help improve their future tax return outcomes.
Meet Michael A Sutkowski, JD
Strategic Partner
The Law Offices of Steven M Shaykin, PC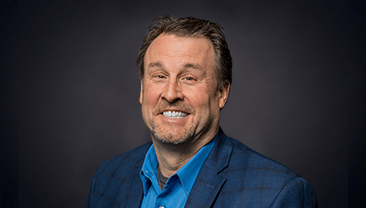 Mike's area of practice is estate planning & asset protection. He helps clients create living trusts, and land trusts, to avoid probate.
Mike has a Bachelor of Science in Commerce from DePaul University, and his Juris Doctor from The DePaul University College of Law. In law school, he worked for a sports agency, assisting in the drafting of contracts for several Chicago Bears.
Mike enjoys working with clients to develop comprehensive estate plans. Clients have many choices, including single or joint family trusts, wills with testamentary trusts, and simple wills. Mike also drafts powers of attorney, both for healthcare, and for property.
He played college baseball, and has continued to this day in playing in "old man" baseball leagues, as Mike is a horrible golfer.
Natalie Kallis
Director of Client Experiences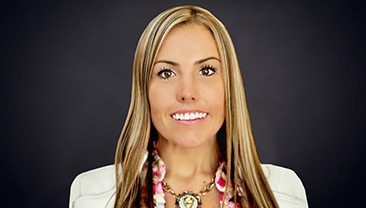 Natalie has been helping at the company's workshops, seminars, and informational events since 2015.
What do you like most about what you do? "I like working with people older than myself, whether it be our clients, or just Scott and John!"
Oh, what a comedian.
In her time off, Natalie enjoys, "decorating for each holiday, traveling, and date nights with grandpa!"
Who's her favorite NFL player? "J.J. Watt! He loves his grandma!"
Tiffany Moeller
Events Specialist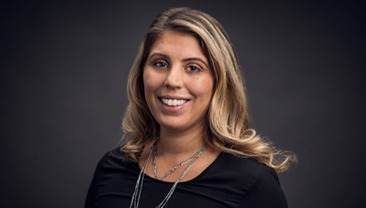 Tiffany Moeller has a long history in financial services, and has been working with Scott since 2006.
Tiffany is the proud mother of 3 children, ages 18, 14, and 3.
Her eldest child is a pre-law student. Her middle child is a very talented baseball player in the hunt for a college scholarship. Her youngest is her most recent source of joy, who has not yet announced what she's going to be when she grows-up.
What does Tiffany like most about what she does? "Helping families gain financial independence, and meeting new people."
When she's not changing lives at the office, Tiffany enjoys watching sports (Cubs fan), and spending time with her family.
A little known fact: Tiffany is fluent in Spanish.
Steve Kennedy
Financial Professional Intern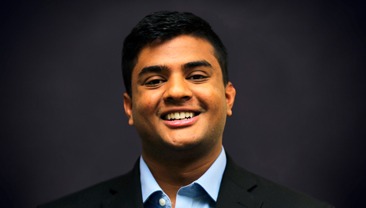 Steve is studying Accounting at the University of Illinois - Urbana Champaign
He is currently studying for his CPA exam and hopes to be done with all 4 parts soon.
"My goal is to equip myself with as many tools as possible to be a valuable asset to the team."
Steve loves watching and playing sports of all kinds.
His favorite athlete is Peyton Manning.
"I think everyone can learn from one of the best to ever play the game. His work ethic and drive to be a better competitor is something I strive to emulate daily."
Mike Wolz
Financial Professional Intern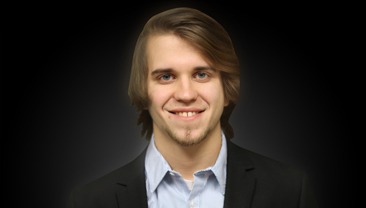 Mike is a senior at DePaul University, pursuing a degree in finance.
He intends to pursue a career in financial planning.
"I want to help people realize their financial goals, big or small, and to be able to grant them the lasting benefits of financial security."
During Mike's spare time, he enjoys photography, playing music, and spending time outdoors.
Mitch Abrams
Financial Professional Intern
Mitch is studying economics, with a minor in informatics, at the University of Illinois at Urbana-Champaign, on an I-Promise Scholarship.
Mitch is interested in a career as a financial advisor.
"I love meeting new people, and it's rewarding to help people gain financial security."
Mitch is a huge Chicago Sports fan, especially when it comes to the Cubs and the Bulls.
"I can't imagine a better day than watching a ball game at Wrigley, or watching the young Chicago Bulls try to get a win at the United Center."
---
Schedule a Meeting
To schedule a time to discuss your financial future and the possible role of investments and insurance in your financial strategy, contact us at Scott@ScottTuckerSolutions.com or call us at 773.230.2682 today!
Fulfilling Our Fiduciary Responsibility
Working toward your best interests, not ours
Before considering the recommendations of your financial advising team, it's important that you trust their advice on investment and insurance products is in your best interests — not theirs. The team at Scott Tucker Solutions, Inc., is proud to serve clients and their families in an independent, fiduciary capacity.
As an independent financial firm, Scott Tucker Solutions, Inc., is not forced to sell only the proprietary products of a single financial institution. Rather, the team has access to a larger selection of possible solutions from a wide range of financial institutions to help clients work toward their financial goals.
As a fiduciary firm, our team is required by law to only offer clients the services and opportunities in their best interests. Our president and founder, Scott Tucker, holds his Series 65 securities exam and is registered as an Investment Adviser Representative. He is held to a fiduciary standard.
Scott Tucker Solutions, Inc., was built on a solid foundation of always striving to do right by the clients we serve. That's why Scott first started the independent financial firm in 1998, and, decades later, it's still the reason he comes into work every day. He enjoys helping others achieve confidence in their retirement futures, and he has built a team around him who share the same goal of providing valuable guidance through exceptional service.
Have Questions for Scott Tucker Solutions?
It can be difficult to make financial decisions without access to information. If you have questions or concerns about your current retirement strategy, feel free to contact us using the form below.